BAJA BASH ELECTRIC BOAT
Fundraising Challenge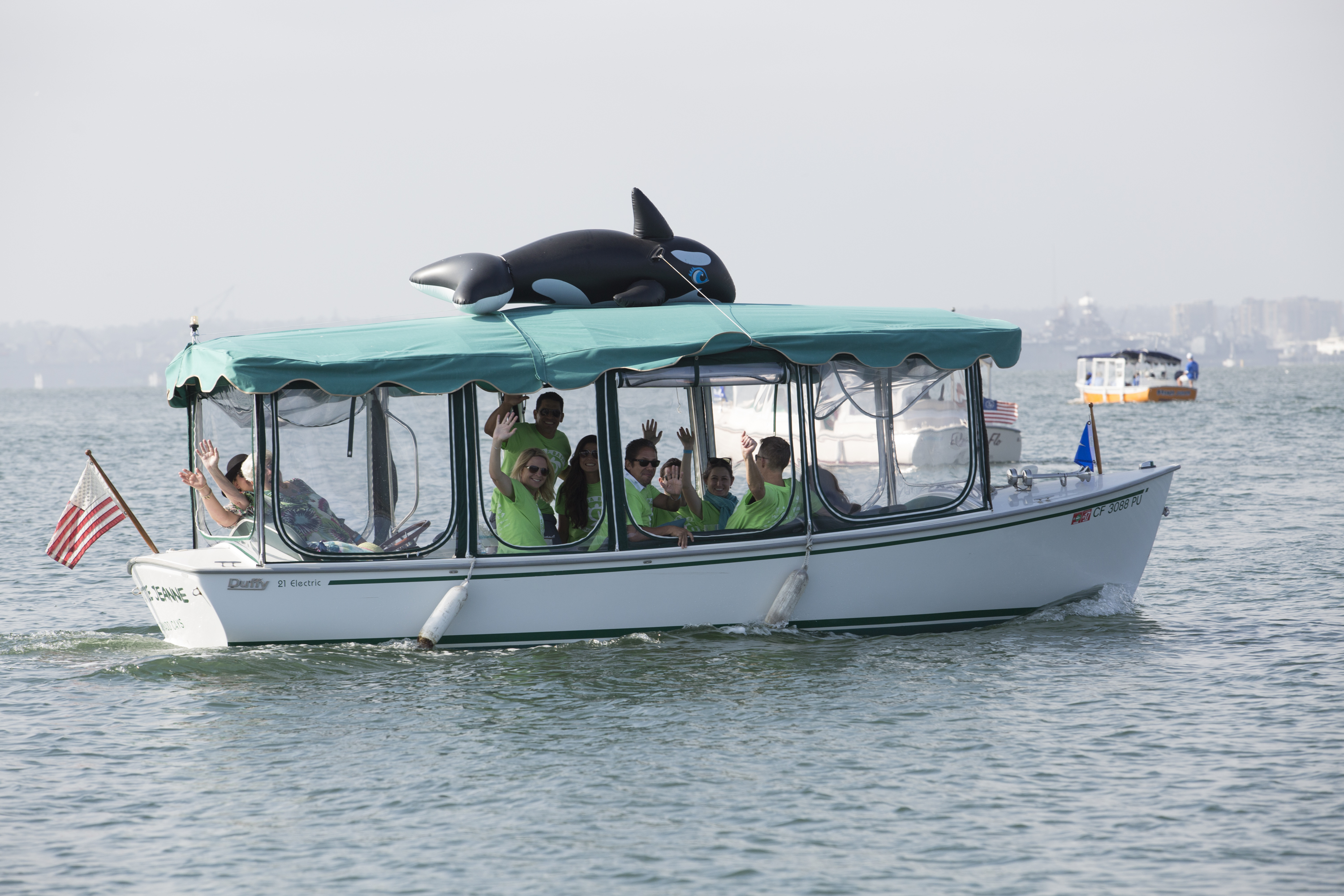 As part of the WILDCOAST Baja Bash fundraising event on Saturday, June 10th, 2017, we are hosting an exciting and fun Electric Boat Fundraising Challenge. The event will consist of Electric Boat teams consisting of 8-10 guests. The goal is to have 10 - 12 Electric boats compete for two different trophies raising over $60,000 to conserve coastal and marine ecosystems and wildlife.
The Baja Bash Boat event will take approximately 90 minutes to complete the challenges while you gently cruise in a private electric boat through the enchanting canals of the Coronado Cays enjoying drinks, the views and camaraderie. There will be three stops at various docks throughout the Cays. Not everyone on the boat needs to compete in each challenge…. Strategy by the teams will play an important role while completing the Trivia Challenge (on the cruise), Memory Challenge, Time Challenge and most important the Accuracy Challenge.
Each boat will have complimentary drinks and are encouraged to add some flare to their teams by picking a theme.