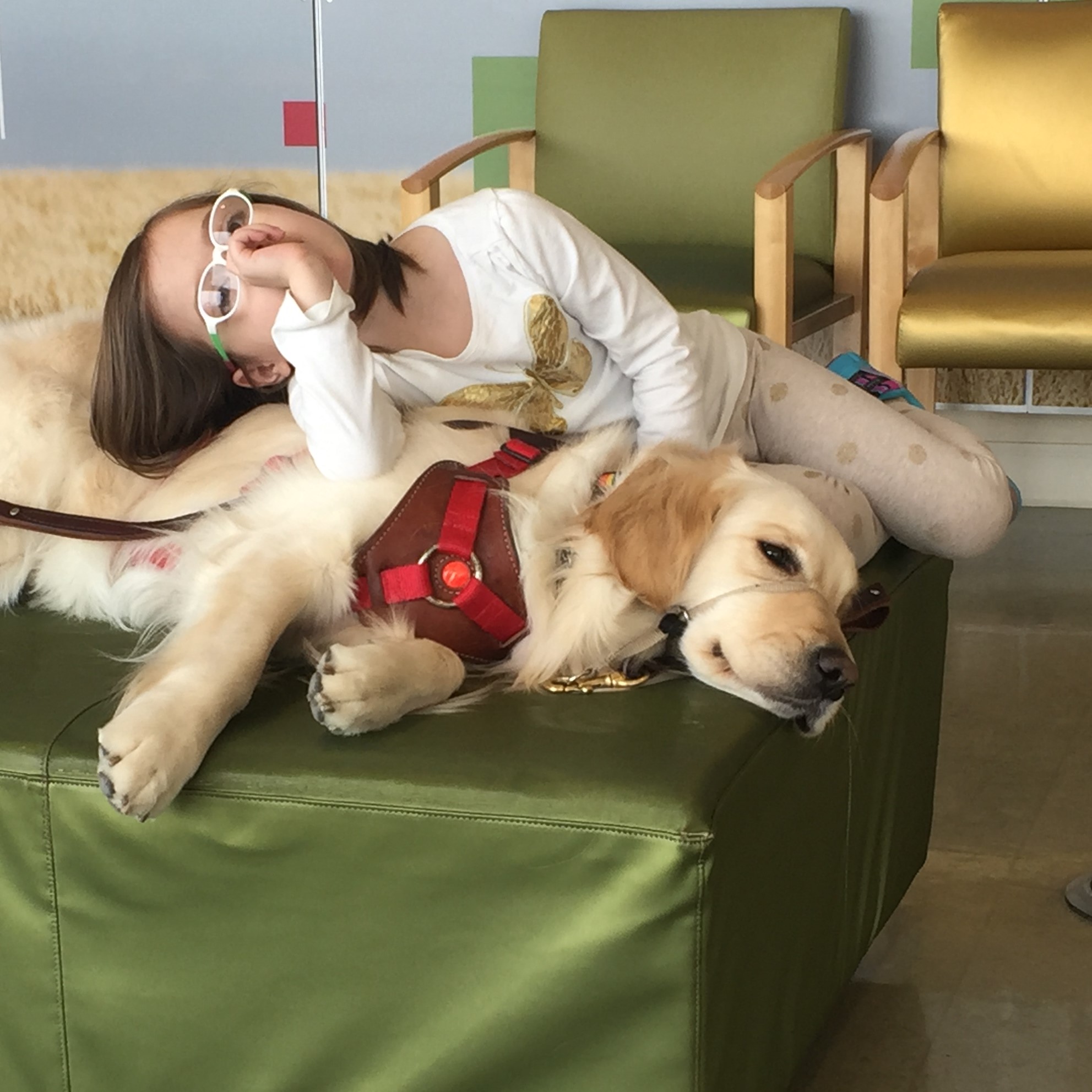 Eight year old Arabella currently participates in an adaptive ballet class on Saturdays. She likes books and painting and she loves to explore and see new places. Due to her health issues, she is home schooled and she loves learning new things. She also LOVES animals, especially her service dog, Cinderella!
Arabella was diagnosed at birth with Mitochondrial Disease. This disease causes an energy crisis at the cellular level of every cell in the body except the red blood cells. Arabella experiences severe gastroparesis, asthma, epilepsy, chronic pain, fatigue, temperature intolerance, and dysautonomia (a condition in which the autonomic nervous system does not work properly). Because of all of these things, she gets sick easier, is sick longer, falls often, has to limit her activity, and is starting to experience memory and cognition problems. Some days she struggles just to sit.
Arabella's disease is progressive with only 20% of children diagnosed before age 5 surviving to the age of 20. A power wheelchair has been ordered for her but her mom does not currently have a way to transport it. Her mom is a single mom who cannot work due to lack of home nursing coverage so they need help in acquiring an adaptive van.
Adaptive Van - $7500