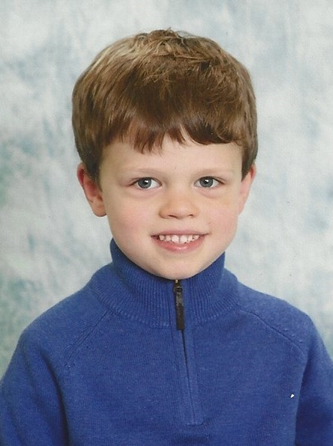 Five year old Cameron had met most of his milestones until around the age of 18 months. At that time he stopped talking and lost his words. He was immediately referred to Help me Grow and was diagnosed with Autism and Global Developmental Delay just after he turned 2 years old. Cameron continued with Help Me Grow until he turned 3 and he also did speech and occupational therapy during that time.
Once he turned 3, he began attending a morning program through Applied Behavior Analysis (ABA) therapy five days per week and attends an additional preschool program 2 days per week to gain exposure with neurotypical children. He still attends speech and occupational therapy and his language skills have really started to progress.
Cameron is a lovable child who says "hi" to everyone he sees. He loves to call family and friends on the phone and he has become quite bossy with his two older sisters who are 9 and 14 years old J He loves to be outside and enjoys hiking.
Cameron's communication and language skills are very important especially as he works to create and build relationships. He really struggles with how to appropriately communicate with peers. His progress has come from his speech and language therapy and his family struggles to pay for it as it is entirely out of pocket.
Speech Therapy - $3600