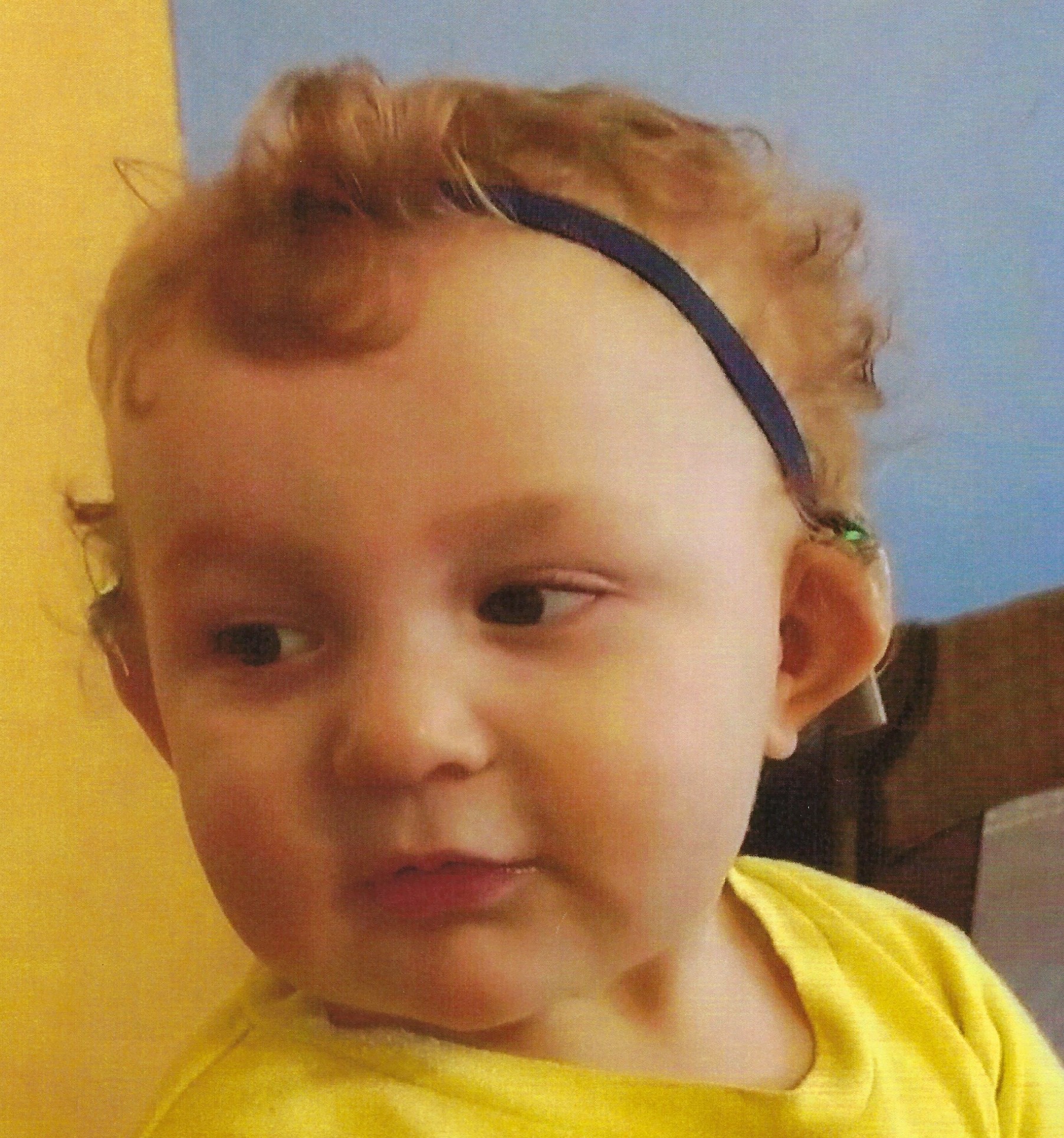 One and a half year old Esbjorn is a very funny little guy! He has a big personality and loves to make people laugh. He likes to engage with people out in public and is a very curious individual. He also likes to help with chores, especially throwing away garbage.​
Bjorn is a very physical boy who loves to climb and is very rough and tumbly. He likes to mimic animal sounds and is beginning to communicate more because he can access sounds now due to his cochlear implant.​
Bjorn's name means "bear of the gods" and he is the little bear of his family with a personality to match his name.​
Esbjorn was born profoundly deaf. He has bilateral sensorineural hearing loss due to a genetic recessive gene that both parents were unknowingly carrying which gives each of their children a 25% chance of being deaf.​
Bjorn's parents would like to give him every advantage that a normal hearing child has! Ohio Valley Voices is an oral school for the deaf that will teach him to access and decipher the sounds he hears through his cochlear implant and will allow him to mainstream into his typical neighborhood school by the time he reaches 3rd grade.​
OHIO VALLEY VOICES- $5,000
​