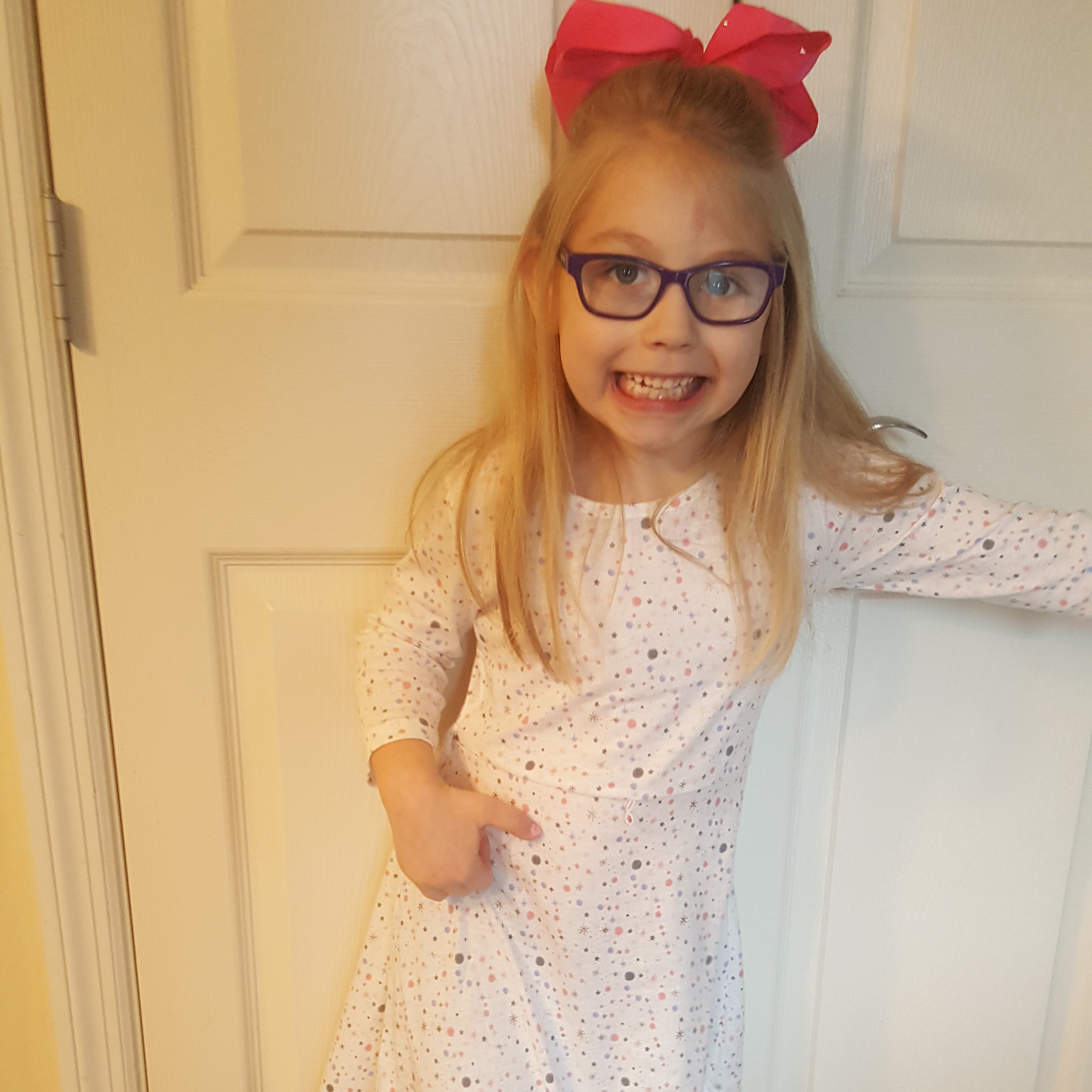 Six year old Addyson really, really loves songs. She loves to sing current radio songs and also watch kids songs on YouTube. Addyson also "rocks" and when she does this, she goes into her own little world and plays in her mind so she mostly loves tiny toys to do her rocking with. She has learned to read and loves it. Last year, she taught herself how to swim underwater and that is really the only thing she can do just like other kids. She is trying really hard to walk up stairs without holding onto the rails.​
Addyson was diagnosed at 3½ months of age with Sturge Weber, a rare brain disorder that has caused seizures, stroke and developmental delays. She has right-side weakness. There are times when she seems really strong but she gets weak and worn out pretty quickly. She gets dizzy spells which doctors believe are seizures and she has been having a new pain that started about 10 months ago so she will be going to Cleveland Clinic soon for testing for her chronic nerve pain. She also has hip dysplasia in both hips and will require surgery for that as well.​
Addyson would like an adaptive bike. It will help to strengthen her core and large muscles in her legs. It will also allow her to play and hang with other kids and give her confidence.​
ADAPTIVE BIKE- $3,700