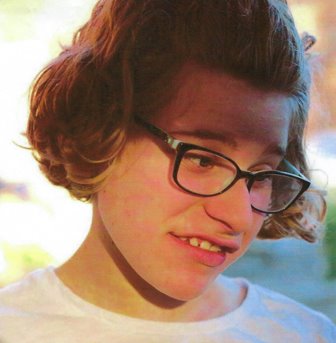 Seventeen year old Sarah is very friendly and social. She loves music and being around other children and people socializing and playing games. She enjoys being outside and around animals. Although Sarah is non-verbal, she is very silly and loves to laugh.​
Sarah was born with Pitt-Hopkins Syndrome, a rare genetic disorder characterized by developmental delay, epilepsy, distinctive facial features, and possible intermittent hyperventilation followed by apnea. However, she was not diagnosed until she was 9 years old after being referred to many specialists and therapists. She has many developmental delays and is completely non-verbal.​
The Rapid Prompting Method has been the only method that has been shown to be successful in giving her a communication system. RPM will finally give Sarah the ability to communicate all of her wants, needs, thoughts, and ideas and overcome her body's inability to speak.​
​RPM COMMUNICATION THERAPY- $5,000